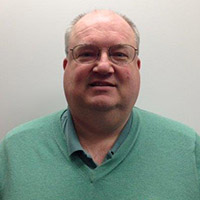 In the February Tech Talk Webinar entitled,  "SCCM Troubleshooting Part II" 
Scott introduced the new  Support Center for client troubleshooting which became available in 1810.  It provides real-time log viewing, or capturing the state of a Configuration Manager client computer for later analysis. Support Center is a single tool to consolidate many administrator troubleshooting tools.
Support Center aims to reduce the challenges and frustration when troubleshooting Configuration Manager client computers. Previously, when working with support to address an issue with Configuration Manager clients, you would need to manually collect log files and other information to help troubleshoot the issue. It was easy to accidentally forget a crucial log file, causing additional headaches for you and the support personnel who you're working with.
Use Support Center to streamline the support experience. It lets you:
Create a troubleshooting bundle (.zip file) that contains the Configuration Manager client log files. You then have a single file to send to support personnel.
View Configuration Manager client log files, certificates, registry settings, debug dumps, client policies.
Real-time diagnostic of inventory (replaces ContentSpy), policy (replaces PolicySpy), and client cache.
In addition, he reviewed many of the new features in the 1810 release. You can watch the recording of Troubleshooting SCCM Configuration Manager Part II
here
. If you missed part one of Troubleshooting SCCM Configuration Manager webinar recording, 
click here to view it now.
---