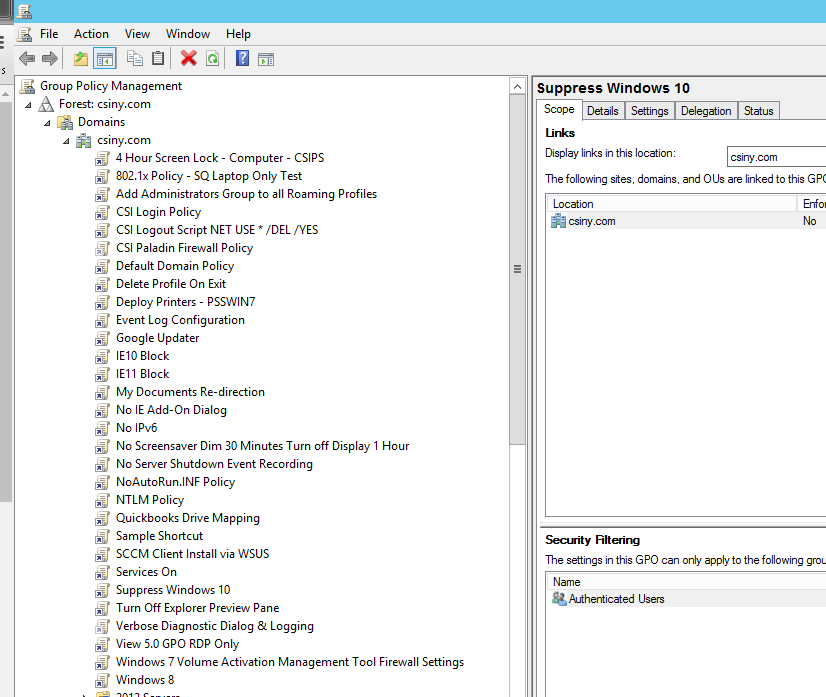 Scott Quimby provides continues his discussion of Microsoft Group Policy.  He will focus on a couple of important aspects of Group Policy:
Group Policy Modeling - How to know what is supposed to happen to a specific user on a specific computer and also know what policy is controlling the behavior.
Resultant Set of Policies (RSOP) - How to know what actually did or did not happen on a specific computer with an actual user that logged into that computer - regardless of what Group Policy Modeling said was supposed to happen.
Group Policy Objects vs. Group Policy Preferences - How to know when to use each and what they are used for.
ADM vs. ADMx files - What do they do?  Which are old and which are new?  Can you use both?
Group Policy Order of Precedence - How to get policies to run in the order you want (i.e. if a user is a member of teachers, they get a specific policy, but if they are also a member of lead teacher, they get a different policy that partially trumps the basic teacher policy).
Central Policy Store- What is it?  Where is it?  Why do I care?
The mysteries of Internet Explorer Maintenance - IE management is confusing.   There are GPOs that say they work and don't (by design).   How to know what to do and where to do it.
You can view the
recording here
.