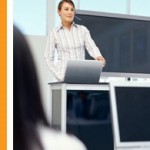 Cyber risk is growing every day. In 2022 K-12 education was the single most targeted industry for ransomware. CSI wants to get you the information you need to know. Spend a day learning about the cybersecurity threats and data privacy challenges facing schools today and how they could impact your district. With breakfast and lunch provided, it's also a great way to network with your peers and compare notes on how they are protecting their districts.
Speakers include:
New York State Education Department, Louise DeCandia, Chief Privacy Officer
SentinelOne
Cisco, Scott Dion
CSI, Bob Knapp, President, and Scott Quimby CTO, CISSP
Caetra.io, Michael Compisi, and Alan Winchester
Date: Wednesday, December 6th
Time: 8:30 am - 3:30 pm
Location: Hyatt House | 100 Westage Business Center Drive | Fishkill, NY 12524
There is no cost to attend this event. Registration is required. Seating is limited.
To register, please call (845-897-9480) or email (lmacdougall@csiny.com).
We look forward to seeing you in December!
Lisa M. MacDougall
Account Manager|CSI
845.897.9480 ext. 3215