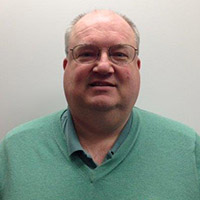 As 2019 comes to a close, on behalf of everyone here at CSI, I would like to say thank you for entrusting us with your technology needs.  We appreciate the opportunity to be a part of providing an outstanding educational experience to all your students and staff.  
Together, we have accomplished a lot this year.   Many of you were finally able to implement portions of your much delayed Smart Schools projects.   Many replaced or upgraded old equipment and many worked on improving their security posture. This is good news, as the cyber threats we have been warning about became very real when a number of area schools were hit by ransomware.   The world of technology has become much scarier, with the number of bad actors increasing at an alarming rate.  
As we look forward to 2020, we want to work with you to plan for this new landscape and help you "up your game" by implementing much more stringent security protocols.    (I think the most used phrase of 2019 for me has been "multi-factor authentication".) In the coming year, we face new threats. The concept of "synthetic identities" and "deep fake" video and audio is looming.   Some insurance companies are now calling state-sponsored cyberattacks "acts of war" and categorizing them as not covered by insurance. The bad actors are getting more ingenious at exploiting any weakness in the operating system, applications, or network design and tricking users into giving them a foothold in your network.
We take your network very seriously.   We take what happens to it personally. That is why our staff has invested and will continue to invest so much time discussing what you can do to better secure your network. Whether it be by leveraging the tools you already have, or implementing new tools to augment your layered security defense, we will be watching and advising to help keep you ahead of the game.  
All of us at CSI share one common goal - providing excellent support and assistance so you can deliver a safe and robust teaching and learning environment focused on your students.  Bob and I are proud of our exceptional technical, administrative and sales staff that makes this possible.
We know you have many choices for technology consulting and support.   We are privileged to be working with you.
Have a healthy and happy New Year!