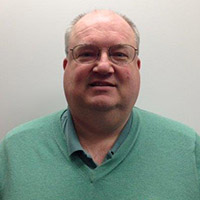 Happy Holidays.
As we go through the last full school week before the holiday break, I have a couple of quick professional and personal thoughts:
 You should use the holiday break to re-calibrate your UPSes.  Remember Smart UPSes need periodic re-calibration.  That does a true-up of what the actual battery life is versus the expected battery life.  Remember this should be done on a nice sunny day without wind, ice or another impending storm because it will drain your batteries down.   Also, there will be a whole lot of beeping so prepare anyone who is in the vicinity of the UPS that things are going to noisy for a while.  If a UPS is marginal after the calibration, it may flip and give you replace a battery warning. If you don't know how to calibrate your UPS, give us a call.
As you prepare for all your relatives to ask you all their IT questions, I wanted to share a couple of thoughts about personal internet security for everyone:

When in doubt, lie about any personal information on your Facebook or other social media.  The attackers are trolling you on LinkedIn, Facebook or wherever.   Don't tell them anything about you.
When in doubt, lie about all those security questions that you get asked.   Don't use anything that actually relates to the real you.  (Just remember your answers for the fake you so you can access your information).
Don't click unsubscribe from unknown people.  How do you know the unsolicited email with the unsubscribe button isn't an attacker trying to breach your system waiting for you to click on the link? Click on your email's spam or spam and unsubscribe button and move on.
Use the holiday break to turn on whatever multifactor authentication exists every on-line system you access (i.e. banks, credit cards, email, etc.).  99.9% of the bad things can't get to you or those you care about with MFA turned on.
Windows 7 is at the end of support in less than a month.   That means absolutely no security updates.  It won't die, but as time goes on, it will become a threat.   Tell your friends and family it is time to go.
If you struggle with controlling internet access at home, consider Disney Circle (https://meetcircle.com).  It is truly amazing how fast you hear footsteps when the internet mysteriously shuts down at dinner time or at 9 pm.
Configure your home wireless router to use Cisco Open DNS (208.67.222.222 and 208.67.220.220).  Chances are your home firewall is set to your ISPs defaults.  Why wouldn't you want to block all sites that  Cisco Talos knows contain malware for free at home?   If you want to be fancy, download the Mac or Windows agent and set up a personal account at www.opendns.org.   That will allow you to filter out things like porn or any other topics you don't want in your home and allow you to whitelist any sites that get caught up in the block that shouldn't.
On behalf of our entire staff, have a very happy holiday and we look forward to working with you in the new year.