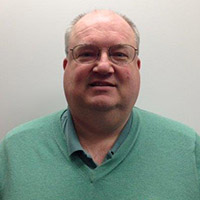 One of the things we are quite proud of here at CSI despite the numerous network down stories over the years (many of them gruesome) we have never had a client miss a payroll.  A business official's worst nightmare is not that the network is down.  It is that they might miss payroll.  We have our stories such as Evan working all night finishing at 4 am to make payroll but we'd rather not be working at 4 am if at all possible.
Here are a couple of items to consider in trying to prepare for this worst-case scenario:
Know where your payroll is being done.  Is it in-house?  Is it at the RIC?   You may think that is a stupid question, but I have been in situations where the technical staff has told me and their business official one thing and we, in fact, found out it was something completely different!
If your payroll is off-site such as the RIC, know what your DR payroll plan is.  Worst case is probably driving to the RIC and processing it there.
If you do your payroll in-district, what servers are required to make payroll run?
Do the internal payroll server(s) have redundancy at a DR site either in-district or at BOCES or the RIC?
How is your payroll backed up?  Locally to disk, via a remote backup service such as BOCES' CommVault service?   Is it backed up locally to Veeam?
If the payroll server was dead, or the underlying virtual server was dead, do you have the means to recover it someplace else (i.e. other equipment in-district, or at BOCES or the RIC)?
One item that can make a lot of difference in a crisis is that despite our love of DHCP static reservations for our devices, from a DR perspective you probably want to appropriately hard code key workstations and printers so they can function as long as the network is physically turned on despite core DHCP/DNS servers, etc. being off.
If you'd like some help thinking this through, give us a call.