As 201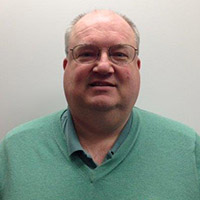 8 comes to a close, on behalf of everyone at CSI I would like to say thank you for entrusting us with your technology needs.  Unlike most of our competitors we solely service K-12 and Public Sector.
We take your network very seriously.   We take what happens to it personally.  At times we have had some pretty frank conversations with some of you about things that bother us about your network.  Those of you on our Paladin Sentinel Monitoring are used our early morning emails listing the issues we see and our concerns as you start your day.  And once in a while you get that weekend/holiday/night emergency notification when things are looking bad.
Lisa laughs sometimes as to how blunt I sometimes can be, but this is serious stuff.   Your network is our network and we don't want bad things to happen to you.
The entire staff share that common goal.  Bob and I am proud of the exceptional technical, administrative and sales people supporting you to do all that work to keep you safe, keep you informed, keep you moving and when it really hits the fan dig you out of sometimes pretty gruesome circumstances.
We know you have many choices for technology consulting and support.   We are privileged to be working with you.
Have a healthy and happy New Year!