The reality of today's world is that the internet can be a dangerous place.  There are criminals trying to steal your money, your data, and your identity.   There are many ways that your business is under attack every day.  Two threats you constantly face are opening dangerous emails and when your employees visit infected web sites.  There is also the daily issue of nuisance email spam clogging up your email inbox.   If that isn't bad enough, there is always the threat of a serious problem or natural disaster preventing access to your email communication with your clients.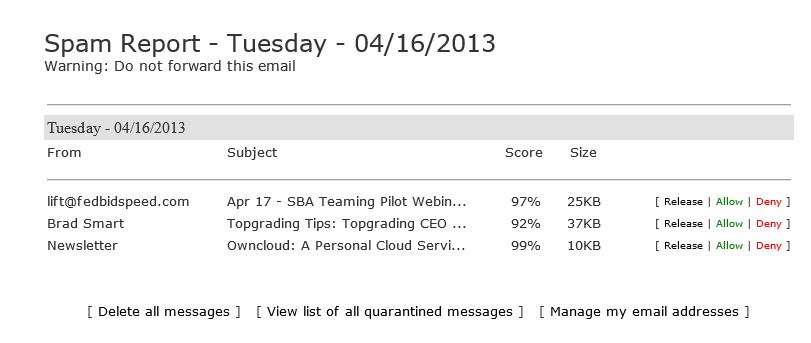 CSI's Paladin Email & Web Defense can help defend your business against all these threats.  This affordable and easy to use solution provides:
Email filtering to blog out emails from known spammers.
Automatic scanning of all your inbound and outbound emails for virus and trojan threats
Web filtering to prevent your employees from visiting dangerous web sites.
Web filtering to block your employees from visiting inappropriate websites
A true disaster recovery email solution that will allow you to continue to read and respond to all new emails from your clients if your mail server is either dead or not accessible.
CSI's Paladin Email Defense is affordable and is now available to all NY state public schools and municipalities via our Federal GSA IT Schedule 70 contract.
CSI is a partner you can trust to make sure that your email and web traffic is protected and that you can still communicate via email during an outage or disaster.  Over the last 35 years, CSI has developed first-hand experience working closely with the latest technologies of the day.  Let CSI put our experience to work for you, and enjoy the confidence that comes from having the right IT professionals behind you.
| | |
| --- | --- |
| | To find out more about how CSI can help you, contact us. |