How do you backup your critical files?  In talking to various users over the last 35 years for many organizations sadly the answer is, "Backup, what backup?".  For others they "think" they have backups.  Some have never tested their backups to see if they work.   Many rely on a very complicated, manual process to copy files - when they remember, or get time to do it.   Many never take backups off-site to protect against the danger of fire, flood, theft, or other natural disasters such as our recent hurricanes and super storms.
Hardware and buildings can ultimately be replaced.   However, your vital, business critical data cannot be replaced.  There is a much better, less stressful and affordable way to protect your critical data.  CSI offers Paladin Cloud Backup which leverages the power of the cloud with our technical expertise in making sure that your backups actually get done.  Our technical staff monitor the success your backups.  If there is an issue with your backups, we'll know and can get the backups back on track again.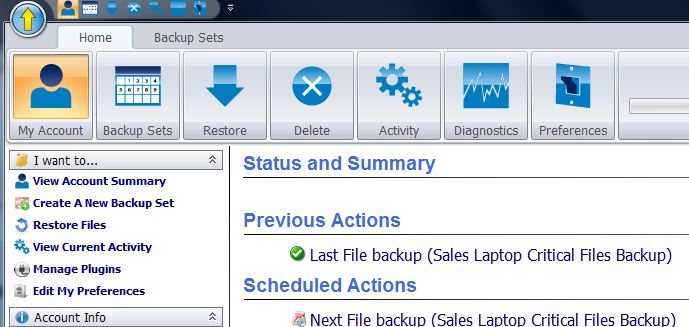 Some of the other features of Paladin Cloud Backup are:
Encrypted backups.  This includes the ability to do HIPAA compliant backups.
Redundant East and West Coast backups to separate data centers for a true disaster recovery plan
Local Backup options in addition to cloud backup options
Our ability to remotely monitor, maintain, and configure your backups as well as restore your files.
Remote backups for laptops, remote computers, and other remote users.
CSI's Paladin Cloud Backup is affordable and is now available to all NY state public schools and municipalities via our Federal GSA IT Schedule 70 contract.
CSI is a
pa
rtner
you can trust to make sure that your backups are getting done properly and help you develop a plan to survive a serious outage or disaster.  Over the last 35 years, CSI has developed first-hand experience working closely with the latest technologies of the day.  Let CSI put our experience to work for you, and enjoy the confidence that comes from having the right IT professionals behind you.
| | |
| --- | --- |
| | To find out more about how CSI can help you, contact us. |