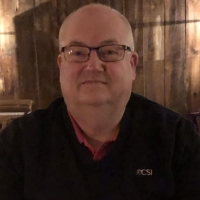 Reality Check - Adobe FLASH IS DEAD! THERE SHOULD BE NO FLASH IN YOUR NETWORK!
As I start seeing more and more of these vulnerability scans from districts as we prepare for our upcoming new service offering which includes vulnerability scans, I have been dumbfounded that I have seen what is purported to be Adobe Flash installed in some places across large numbers of endpoints.
Adobe Flash was always problematic when it was supported and patched. We are so past support and patching. Having Adobe Flash installed in your network is akin to waving a red cape at a charging bull.
The bad guys will notice at some point.
It will end badly for you.
Remember it is estimated that 70% of successful breaches leverage unpatched software for which there is a patch. Adobe said to remove it. Microsoft said to remove it. I said remove it.
If this is you, deal with it today.
If you don't know if this is you and don't know what other monsters might be lurking under the bed in your network, we believe we have an excellent solution to help you visualize and react to that.
Talk to Lisa about the details.
If you have questions or need help sorting this out, give us a call.
-Scott Quimby, CISSP