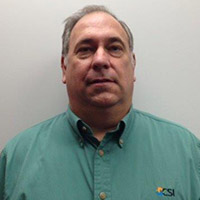 As I write this on Tuesday, March 24, 2020, I do hope that this message finds you well and staying safe as we all adapt to our new normal under the COVID-19 regulations. We all hope this lasts as short a time as possible. Rest assured that the team at CSI seamlessly transitioned into our remote work environment, and we continue to monitor your networks and respond to your service requests as usual. Reach out to us via all the regular methods; we are here, fully staffed, and ready to help.
Many of you still have loose ends to tie up for your remote work transitions so that I will keep this both timely and brief.
As you transition to providing more remote work access to more people, you must remember to do this securely. Allowing remote work and remote connection effectively expands the perimeter of your network and expands your attack surface. Failure to implement this properly can expose your district (or organization) network to additional malware threats that could cause severe damage to your internal IT environments. Some thoughts and tips below:
Remote VPN connections – It's important to remember that remote VPN connections are creating open "tunnels" between the remote device and your internal network. That means that anything that might be lurking on that remote device will be given unrestricted access into your internal network while the VPN connection is active. So, VPN client connections should be restricted to devices that are managed by, or least have been vetted by the district IT staff. At a minimum, non-district managed devices should be certified to have a current next-gen anti-malware agent installed on them.
Remote Virtual Desktop – Use of tools like VMware View to create remote virtual desktop sessions are preferable to VPN connections in that they don't, by default, create the same type of open tunnel environment. Virtual Desktop security remains managed and maintained at the district level. Additional benefits with this solution are that remote printing is available, and all-district data remains on location inside the district.
Be mindful of email – regardless of remote work platform, remind all users that now more than ever, they need to redouble their skepticism of links in emails received. There are lots of folks thirsty for information, and the bad actors know this. It's easy, with everyone a bit distracted, to forget that all it takes is one wrong click to be off to the races with a problem, either at home or in-district.
Maintain your local preventive efforts – Don't get distracted from your regular daily practices of reviewing backup reports and all other IT security reports & logs. Vigilance is more critical now that we have so many more staff members working remotely.
Many vendors are running free, or reduced cost offers for schools to help with the need to improve the security of remote workers. For additional information on how to best enable or enhance secure remote access into your district network, please reach out to us.