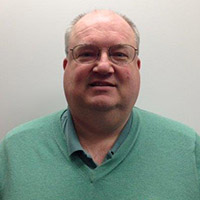 Cisco is trying to do their part during the Pandemic.
If you are a Cisco AMP, Cisco DUO, Cisco Umbrella, or Cisco AnyConnect client, Cisco is allowing you to increase your license counts - without cost to the district - until July 1, 2020.  This allows you to truly do the right thing for all your endpoints to keep your district as secure as possible to finish out this school year.  After that, we can all figure out together what the future holds and true up what licenses are actually required moving forwards.
There are specific limitations as to how far you can increase your licenses.  My suggestion is to deploy the enhanced endpoint security licenses starting with those in your district that deal with sensitive financial data and personally identifiable information and then moving out from those workstations as far as your license expansion allows.
You can read about Cisco's actual offer here.
Whether you have purchased these licenses from CSI or not, Bob and I fervently believe that you need to better secure your remote endpoints ASAP to keep your district's network safe and secure.  This offer from Cisco should allow many districts to immediately do the right thing now to keep the district as safe as possible.
If you have any questions, give us a call.