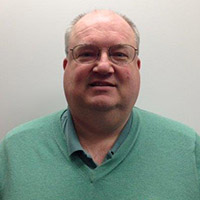 I can't tell how many times I have heard from non-technical Mac people that, "they don't need anti-virus." The Apple person that sold them their Mac told them that. I have pointed out that Apple's technical folks make a strong recommendation for anti-virus in their technical documents despite sales claims to the contrary.
I have two Macs at home - without anti-virus but fully updated.
Since we are actively rolling out CSI's newest Paladin CyberSentinel offering - CyberSentinel Endpoint Detect & Respond (EDR), I have been trying to get the Advanced Endpoint Protection (AEP) clients on all our servers and workstations including Macs and Linux boxes.
No sooner do I put it on the family MacBook Pro than the alarm goes off and it steps on a trojan in Sophia's Mac profile!
Downstairs I go to Michele's fully updated iMac. I install and once again it immediately comes up announcing it is blocking a second malware program.
Two fully updated Macs including Flash, Java, Chrome, Firefox, Adobe Reader, and Microsoft Office. Two infections.
Personal proof that your Macs, Linux servers and even your Andriod devices need to be part of your Advanced Endpoint Detection plans. All devices need protection.
And in this day and age, the concept of traditional antivirus is waning as the threats get more elaborate.  The future is Advance Endpoint Detection backed by a full staffed Security Operations Center (SOC) who watch over your endpoints 24x7x365 and respond to help mitigate malware outbreaks.
That is what CSI's CyberSentinel Endpoint Detect & Respond does.