Is Worrying About Endpoint Protection Causing
You To Need One of These?
Are you constantly concerned about the safety of PII on faculty/staff machines?
Are you worried that your people are downloading or clicking things they shouldn't be?
Are you worried you don't have the staff to monitor and respond to suspicious activity on your devices after you've left for the day?
Does your head hurt from having to deal with the hassles?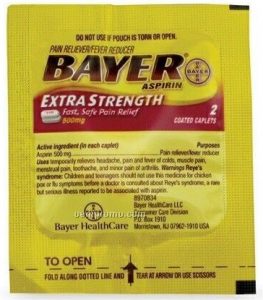 Are you overwhelmed when you think of all the ways cybercrime can possibly harm your network? Do you feel stuck with your current endpoint anti-virus solution, concerned that your faculty/staff will click on an attachment and lockdown your network while you scramble to resolve the incident? Or maybe you have a next-generation endpoint solution deployed, but have no time to manage it?
If so, I have the solution that will make these cybersecurity issues one headache you NEVER have to deal with again.
Isn't It Time To

Finally

Get Rid Of This Headache?
There are a lot of cyber security solutions out there, and they aren't all created equal. How do you know which one does what you need? Maybe you thought you had bought the right product, only to be disappointed by all the things it didn't do. Therefore, I understand if you're skeptical about trying something new. That's why I'd like to extend the following offer to you…
A "Get-To-Know-CSEDR" FREE Gift…
I'd like to offer you a free, no-obligation, no-sales-pressure FREE trial of CyberSentinel Managed Endpoint Detect & Respond (CSEDR). You'll work with one of our senior engineers to configure the trial that will lead to greater peace of mind for you and increased security for your network.
What To Do Next
To schedule your free CSEDR Trial, please call my office at 845-897-9480. You can also complete the form on this page or send me an e-mail to lheinrich@csiny.com.
The trial only takes 30 minutes of your time, but when it's set up, you'll know for sure your devices are protected. As part of the trial you will have access to real-time data about the devices in the trial.
P.S. Why risk it? Our free CSEDR trial comes with zero strings attached, no expectations and no obligations on your part. If nothing else, it will be a good third-party validation of how well your devices are protected.
Sign Me Up For
A Free Paladin CyberSentinel Endpoint Detect and Respond Trial
Important! We hate spam as much (or more!) than you and promise to NEVER rent, share, or abuse your e-mail address and contact information in any way.
I have nothing but praise for the work that CSI did for our district.
I was searching for a firm that conducted technology audits and CSI came highly recommended through a number of trusted colleagues. We needed an in-depth forensic examination of the entire department and every system ...Read More
Valerie Henning-Piedmonte, Ed.D.
Superintendent of Schools
Brewster Central School District